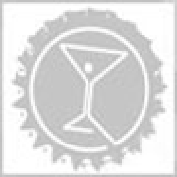 !!! (Chk Chk Chk)
!!! es un grupo de rock estadounidense formado en 1995. El origen de su nombre (pronunciado como chk chk chk) fue tomado de la película "Los dioses deben estar locos".
El primer lanzamiento del grupo sería una casete homónima que vendían en sus conciertos. Después llegaría en 1998 un maxi-single enHopscotch Records de título The Dis-Ease / The Funky Branca. En este dejan claro varios conceptos como la fusión de varios estilos como el rock, el funk y la electrónica que les caracterizaría posteriormente y el gusto por el underground y artistas de culto como el compositor Glenn Branca a quien citan en el título.
El éxito llegó de la mano de Me And Giuliani Down By The School Yard (A True Story)publicado en junio de 2003 porWarp Records en Europa y por Touch and Go en Norteámerica. Tras la expectación desatada por este material, llega a mediados de 2004 el LPLouden Up Now. Del disco se extraerían los singles "Pardon my Freedom" y "Hello? Is This Thing On?".Louden Up Now llegaría en plena fiebre de recuperación del legado post punk de principios de los 80 con bandas como Franz Ferdinand, LCD Soundsystem o The Rapture, por lo que no le costó mucho hacerse con la etiqueta de disco del momento y ganarse los favores de la crítica que había machacado a su anterior disco.

Coincidiendo con una gira europea en 2005 el grupo saca el single "Take Ecstasy With Me / Get Up" compuesto por una versión del grupo de pop indie The Magnetic Fields y por otra del rapero Nate Dogg.

En 2013 publican su último disco Tr!!!er, hasta la fecha.
Upcoming Events